News
BC Group, Archax, InvestaX Form Consortium on Security Tokens Globally
The consortium wants to tackle cross-border technical and regulatory interoperability for security tokens
---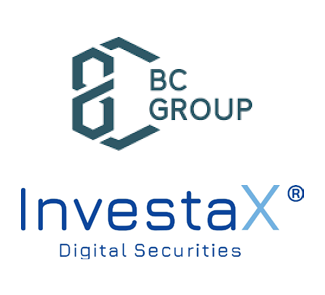 BC Group, owner of Hong Kong's only licensed crypto exchange OSL, and its partners are launching a consortium focused on security tokens to grow the market and find global standards.
The company is partnering with Archax, which is the first and only digital securities exchange and custodian to be licensed by the U.K.'s Financial Conduct Authority (FCA), and InvestaX, an investment and trading platform licensed by the Monetary Authority of Singapore (MAS), to set up the International Security Token Offering Alliance (ISTOA), an international consortium, BC Group told CoinDesk in a statement.
The consortium members have also formed a working group to determine best technical and regulatory practices on the issuance, listing, trading and settlement of blockchain-based digital securities.
Security tokens represent ownership in a company, as opposed to utility tokens that can be exchanged for services or paid out for performing certain actions. The market for security tokens is still "fledgling," BC Group's CEO Hugh Madden told CoinDesk.
The consortium is aimed at building up this market, and finding key interoperability and anti-money laundering principles so that the tokens can be traded across borders, Madden said.
"There's technical blockchain interoperability concerns and standards, then there's corporate governance and regulatory concerns. If I'm an operator that has a license to trade security tokens in the U.K., the tokens that I'm able to trade and/or issue will have slightly different characteristics and requirements than tokens issued in Hong Kong versus Singapore versus other jurisdictions," he said.
Anti-money laundering is the aim of the Financial Action Task Force's "travel rule," which is currently rolled out in jurisdictions around the world.
Eventually, the goal is to set up industry standards, but right now "there's lower hanging fruit," such as what technology, corporate governance, and AML/FATF characteristics of an issuance must be harmonized in order to list security tokens across Hong Kong, the U.K., and Singapore within the existent regulatory frameworks, Madden said. This year, Madden hopes to see such security tokens listed across the three jurisdictions.
BC Group's partners Archax and InvestaX are "very strong in Singapore and the U.K. as regulated venues that have skin in the game for STOs [Security Token Offerings]," Dan Simon, investor relations and public affairs director at BC Group, told CoinDesk. "It's a group of like-minded firms," he said.