News
Zodiac Partners signs to become member of Archax Exchange
Joins regulated digital venue in preparation for launch
---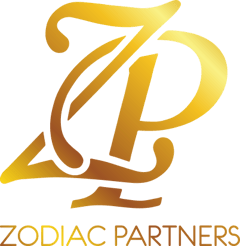 Archax, the first UK regulated exchange and custodian for digital securities and crypto, is pleased to announce that it has signed Zodiac Partners to become a broker member of the venue as it prepares for launch later this year.
Founded in 2019 by directors Christopher Panayiotou and Wayne Davis, Zodiac Partners offers execution services in CFDs, spread-betting and FX to a range of institutions and professional investors, as well as discretionary managed services to both retail and professional customers.
Wayne Davis of Zodiac, comments:
"We are truly excited by the investment possibilities that cryptocurrencies and digital securities present, and are keen to be able to offer exposure to them to our clients. As a regulated firm ourselves, we needed a venue with the right permissions in place for us to connect to. We look forward to being with Archax when they launch later this year."
Malcolm Ford at Archax, adds:
"We are delighted that the team at Zodiac Partners will join the digital asset revolution through Archax, giving them the ability to offer their clients access to all types of digital instruments. We are pleased to have them on board and look forward to working closely with them over the coming months."
Archax is the only UK regulated digital securities exchange, brokerage and custodian. Its products and services cover the full range of digital assets and it is also pioneering the use of tokenisation and blockchain technology to help democratise financial markets and bring liquidity to assets that are hard to trade – as well as ultimately to revolutionise all traditional financial markets, particularly in post-trade.
If you are interested in becoming a member, please contact info@archax.com.