News
Archax appoints Alex Royle as Chief Compliance Officer
Former FCA supervisor joins London-based, global, digital securities exchange
---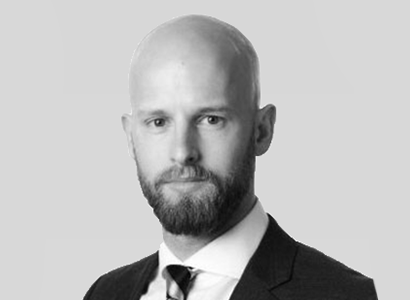 Archax, the forthcoming institutional digital securities exchange based in London, today announced that it has appointed Alex Royle as its Chief Compliance Officer. Alex brings extensive compliance and regulatory experience, most recently leading the supervisory effort of a number of the most innovative MTFs at the Financial Conduct Authority (FCA), the UK regulator. Prior to that he served as a Seconded National Expert in Markets Policy at ESMA (European Securities & Markets Authority) and previously has worked across various functions, from market making to sales trading, within the fixed income and commodities exchange traded derivatives space.
Archax, which plans to launch its exchange in mid-2020, is focused on providing a venue for institutions and professional investors to trade in digital securities. These take real-world assets, such as equity, debt, property, funds, etc., and tokenise them using a blockchain technology. This not only modernises and simplifies the process of raising capital by removing friction and middlemen, but also brings liquidity to currently hard to trade assets through fractional ownership and the creation of secondary markets that trade globally.
Graham Rodford, CEO and co-founder of Archax, comments:
"Archax is designed to be 'institutional' throughout – it's technology, systems, operations, processes, team, culture and products. Therefore, compliance and regulation are at the very forefront of our strategy. We see the tokenisation of assets as the next significant and regulated step in the evolution of the crypto world and something that could potentially revolutionise traditional financial markets too. Consequently, Chief Compliance Officer is a vital role for us to fill and we are pleased to have Alex with his highly relevant cross-asset experience, from both the regulator and business side, in this pivotal position."
Commenting on his appointment, Alex Royle adds:
"Having seen the wave in interest building around regulated instruments leveraging blockchain and tokenisation technologies, particularly from an institutional angle, I was keen to find a way to utilise my extensive experience in the emerging digital securities space. Archax, with its highly experienced team from the financial markets, clear strategy and vision, and its attitude towards regulation, clearly have the proposition to legitimise the space at the institutional level. Having been involved with the FCA's strategy around crypto and tokenised assets, I now look forward to helping launch the first genuinely institutional market for these instruments, as well as ensuring that the Archax offerings meet the most stringent of requirements."
Archax is focused on institutional and professional investors, as well as all types of digital securities globally. Its application to operate a multilateral trading facility (MTF) in London is in the final stages of being considered by the FCA.