News
Archax Partners with CIC for Institutional Voluntary Carbon Offsets
Explores creation of digital carbon exchange for top-tier project investments in nature-based solutions
---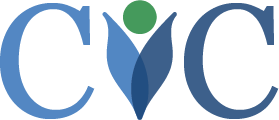 Archax, a global, FCA regulated, digital asset exchange, brokerage and custodian based in London, has selected Climate Investment Corp (CIC), a group of nature-based solutions (NBS) technical experts and carbon traders with a large scale proprietary development pipeline and two decades of voluntary carbon market (VCM) sales, trading and brokerage experience, to partner with to explore building a leading digital carbon exchange.
Archax is the UK's first digital securities exchange, brokerage and custodian licensed by the FCA, supporting institutional investors to trade in a variety of digital assets such as digital securities and cryptocurrencies, as well as traditional securities.
In order to participate in what Archax views as a period of explosive growth for the VCM, Archax plans to integrate CIC's proprietary flows of top tier NBS offsets with the highest standard of biodiversity and social standards, as well as its network of primary suppliers of offsets from renewable energy, blue carbon, cookstove and landfill to gas projects globally.
Archax will also focus on leveraging CIC's knowledge to address project funding gaps in the market. CIC will vet the highest quality of these projects to provide developers, landowners and communities access to crucial funding and technical expertise, which are integral in the fight against climate change.
In an era where NBS offsets continue to offer the lowest cost, highest value means of reducing and removing CO2 from the Earth's atmosphere, Archax sees a major opportunity to create a powerful combination of its reputation with institutional investors and CIC's track record and expertise in the VCM.
Graham Rodford, CEO and co-founder of Archax, commented:
"Archax has been built to provide a global, regulated, institutional gateway into the digital asset space. Our aim has always been to leverage blockchain technology to create credible products that are attractive to that institutional audience and deliver something innovative and new to them. This partnership with CIC does just that – setting a new standard for higher value carbon credits and transforming the VCM space"

As part of this partnership, Archax will also be investing into the CIC business, as well as allowing them to leverage the Archax brand and positioning in the marketplace to access the institutional community.

James Jenkinson, CEO of CIC, added:
"We see the intersection between digital asset exchanges and the voluntary carbon market as key to sustaining the growth required to bring about real change for the planet. Our partnership with Archax provides us with a regulated platform to explore, develop, finance and broker the type of projects which will solidify standardization the VCM needs at this junction in its dynamic growth trajectory. We see this as the first in a series of exciting announcements over the next few months with respect to this partnership."

A leading developer of global NBS solutions, CIC's team have completed more than 20 carbon removal and reduction projects from feasibility through to commercialization resulting in the creation of more than 40Mt of offsets. Their team includes some of the leading technical experts in the VCM and they are working on initiatives in Peru, Ghana, Zambia, Indonesia and Hong Kong.