News
Archax completes first raise for Montis Digital, using Primary Issuance Platform, alongside DLA Piper in FCA Sandbox
UK regulated venue tests its primary rails prior to full digital platform launch later this year
---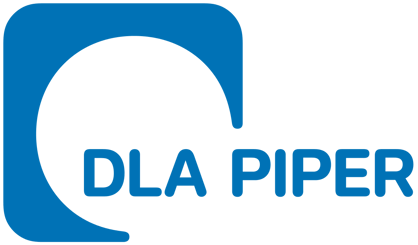 Archax, the only UK regulated and registered digital securities exchange, broker and custodian, today announced that it has completed the first fundraise on its Primary Issuance Platform working with DLA Piper. The oversubscribed round of $1.5m was conducted for its recently announced Montis Digital subsidiary, which is building blockchain-based market infrastructure for the post-trade ecosystem. The raise was completed in the context of a wider digitalisation and regulatory compliance project within the FCA's Innovation Sandbox as part of their Cohort 6. This forms a key part of Archax's drive to build regulated post-trade services that will fully support digital asset processing.
Participants in the raise were onboarded through the Archax website portal, with their holdings then maintained and recorded in the Archax regulated custody service, to be ready for and to prove the journey to future digital token issuance. The DLA Piper regulatory compliance platform was also used to automate and assess the regulatory requirements applicable to the raise and create the required legal documents for participating in a digital issuance.
Martin Bartlam, Partner at DLA Piper, comments:
"We were keen to prove the concept of an automated, digital regulatory compliant raise that can be done quickly and efficiently as part of our project in the FCA Sandbox. This enables issuers to exchange equity and/or debt into digital format that can be traded on the Archax exchange with a minimum of management time and effort as well as to raise new funding in digital or traditional form."
Graham Rodford, CEO of Archax, adds:
"In the run-up to our full digital exchange launch, we are proving concepts and testing parts of our platform in advance. Being able to help firms raise capital in as efficient and automated way as possible is a key part of our planned service. Completing this raise alongside leading law firm DLA Piper and working within the FCA Sandbox highlights our capabilities prior to go-live.
Martin Watkins, CEO of Montis Digital, adds:
"As a business building the next generation of financial markets infrastructure for the post-trade ecosystem, it was a natural decision to leverage the innovative digital process that DLA Piper and Archax were pioneering in the FCA Sandbox. It is exciting to now have the funds needed in place to move Montis forward at pace, to the next stage of growth."
Also party to the raise was US broker/dealer GB Capital Markets Inc. acting as placement agent for US investor participants. GB Capital Markets Inc. is a private placement broker-dealer that assists in debt, equity, and digital asset financing arrangements on behalf of its clients.